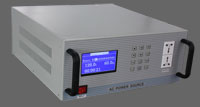 Static Frequency Converter

buy@FrequencyConverter.net

tech@FrequencyConverter.net


Practical limit is around 400 Hz - much higher, and the magnetic components get pretty esoteric to minimize losses. They'd also start to have issues with prime movers and/or interference with VHF/UHF bands for communication purposes.

In a small system like aircraft reducing the weight of the system is given priority, so higher frequency like 400 Hz (limited by losses). Power density of the machine can be increased either by increasing torque/speed, but increasing torque requires higher volume....so turbine driven alternators of aerospace applications always run at few kilo rpm.


Some facts on modern power transformers compared to those of 30-40 years back. This may be contrary to the recordings in old transformer text books.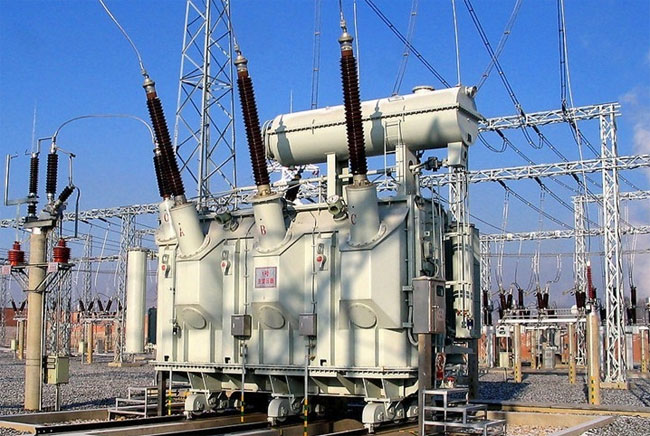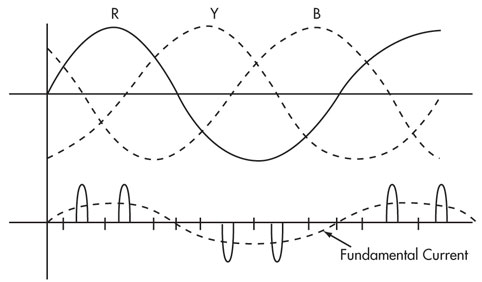 Input current drawn is essentially independent of the converter output frequency since the instantaneous power drawn by the static frequency converter is a constant, and therefore the current required from the input to charge the capacitor on the DC bus is a constant.
GoHz frequency converters do not require daily maintenance, but a regular maintenance is benefited of longer lifetime, the maintain times is in accordance with the environmental conditions.
Preventive Measures:
Do not put any liquid objects on the top of the frequency converter.
If the frequency converter is installed in a harsh environment, such as windy and dusty, pay more attention to make the frequency converter clean or do more frequent maintenances.

Energy savings, which can be substantial, is not the only benefit of the installation of frequency converters, there are also additional savings realized in the reduction on wear and tear on the equipment. This savings, also significant, is not taken into consideration in the payback period described above.


With fans, look at the fan curve. Changing from 50Hz to 60Hz increases the rotation speed of the fan to require more power than the motor is capable of. This may well push the fan to overload. Fans are usually sized very close to the available power of the motor and have little margin. Many have to change to a fan with less pitch to operate at the higher speed. Simple enough to do ahead of time but not so if you learn about after burning out the motor.


For larger applications you will probably need to go down the line of rotary converters (where a single phase motor drives a three phase generator) or a more sophisticated inverter design using thyristors and complicated electronics. Obviously these will have increasing complexity and associated cost.


Using frequency converters in speed control of flow devices, such as pumps, fans and compressors, is not a new innovation. However, new technologies in these devices have lowered their cost making them much more attractive to across wide variety of uses. There is great potential to save energy by using more variable frequency control for induction motors.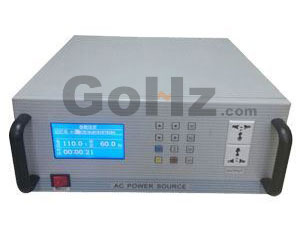 Static frequency converter is changing fixed grid power through AC to DC to AC by inner electronic parts and components, the multifunctional inverter converts the mains (50 Hertz or 60 Hertz, 120V, 240V, 400V) through conversion circuit and transforms into the required voltage and frequency power source, the output power source can simulate international power system standards. Enter a single or three phase AC power, convert via ac to dc, dc to ac, the output is stable pure sine wave, and also can output 400 Hertz in aircraft industry.