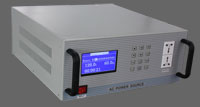 Static Frequency Converter

buy@FrequencyConverter.net

tech@FrequencyConverter.net
50Hz motor running on 60Hz power supply
Basically they are motor loads, for 3 phase induction motors voltage variation at motor nameplate frequency must be within plus or minus 10% and frequency variations at motor nameplate voltage must be within plus or minus 5%. The combined variation of voltage and frequency must be limited to the arithmetic sum of 10%. What is important is the flux density ratio, which is the ratio of line voltage over line frequency. If a 415V 50Hz motor with an FDR of 8.3vhz was to operate on 460V 60Hz with a FDR of 7.66vhz this would be okay as the percent variation is 8.35& which is below the 10% allowable arithmetic variation.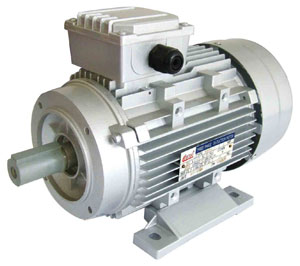 However single phase motors usually in case of fans should be analyzed properly as single phase motor does not have an inherent rotational aspect to it. It has an additional start winding is required to provide rotational starting torque. 50Hz motor placed into 60Hz service may switch off the start winding at too low a speed for the motor to make the transition to running.
With fans, look at the fan curve.
Changing from 50Hz to 60Hz
increases the rotation speed of the fan to require more power than the motor is capable of. This may well push the fan to overload. Fans are usually sized very close to the available power of the motor and have little margin. Many have to change to a fan with less pitch to operate at the higher speed. Simple enough to do ahead of time but not so if you learn about after burning out the motor.
The lower the frequency, the more iron needed in an induction motor, that is why you can go higher in frequency, not lower. Lots of stuff is rated "50/60 Hz" look at the nameplate. A 50Hz AC induction motor will try to run 20% faster with about a 20% reduction in torque, because the current will be lower due to the higher impedance at the higher frequency. Nominally the frequency should be proportional to the voltage; modern variable speed AC motor drive electronics does that automatically.
Otherwise, you can simply buy a static frequency converter from GoHz to convert 50 Hz to 60 Hz, or vice, for different appliances compatibility.