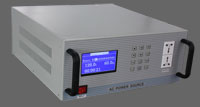 Static Frequency Converter

buy@FrequencyConverter.net

tech@FrequencyConverter.net
Static frequency converter for gas turbine
Actually in the plant the generator, compressor, gas turbines are all on a single shaft. I have a doubt that if we are using static frequency converter then we can start with giving low frequency to the stator... and if the frequency is low then can magnetic locking between stator and rotor can take place directly (without excitation) and after that we can increase the frequency to stator & after reaching say 75% speed the turbine will be self-sustaining and the static frequency converter supply can be cut off with the rotor being driven by the gas turbines then at this point if we give the excitation it can run as a Synchronous Generator.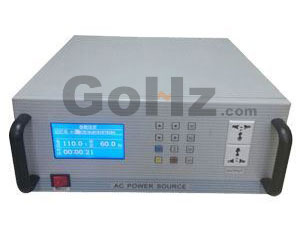 The second case regarding rotating transformer is not being implemented. My doubt is if static frequency converter is serving the purpose of magnetic locking by giving low frequency then why is the excitation required at the start. We can give excitation once the gas turbine become self-sustaining and is driving our rotor then to make it synchronous we can give excitation at near synchronous speed.
If it is possible for you to apply excitation from standstill (through slip rings, or "rotating transformer"), you should be able to treat is as a synchronous motor all the way. Your main problem would be to adjust excitation and static frequency converter voltage to match.
I practice I have seen a separate induction motor used as a starter, with a
static frequency converter
, with the nominal output voltage of the static frequency converter much larger than the nominal voltage for the motor, and driving the motor well above its nominal speed, like if you were running a 6-pole motor at 150Hz. The motor would become well and truly overloaded during the short start period, but would have plenty of time to cool down between each start attempt.
One possibility is that the static frequency converter can start the gas turbine, relying on the generator damper winding in similar manner as the rotor windings of an asynchronous motor, and a completely different possibility could be that the excitation is on from the start, and the generator start as a synchronous motor.
The synchronous motor did not start from zero speed. It requires the synchronous speed. But for starting the gas turbine is something different it uses the generator as motor but not as a synchronous motor. It used a principle of a cycle converter ie on and off the signal to the winding in sequence to make the generator rotate.