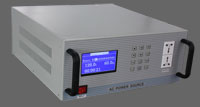 Static Frequency Converter

buy@FrequencyConverter.net

tech@FrequencyConverter.net
Single phase frequency converter for three phase motor
Q:
What could be the cause of nuisance tripping especially when power is interrupted on a single phase frequency converter driving a three machine?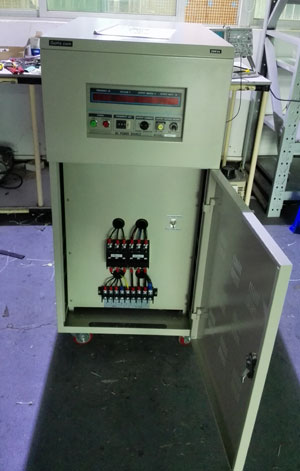 A:
If you supply one phase only of a three phase motor, but attempt to do so the full 1/3 power rating of that phase, your DC bus will see large current ripple. If your breaker is on the DC bus, it, and the DC bus, should be sized for the high current ripple. The current ripple amplitude is reduced by larger filter capacitance, or it can be reduced by running the motor at lower than full rated power for the one phase. Your frequency converter may have a control scheme for either running at a lower torque, or if maximum power is necessary, running on a chopped sine wave. The chopped sine wave method will essentially be a hybrid AC/DC signal and torque will be non-constant during the DC portion, so it is typically very undesirable for operation your process.
This was a modernization project whose part of the system was supplied by 3 phase. The new control module for that part of the system was changed to an electronic frequency converter being supplied by a single phase power and delivers a 3 phase output to a 3 phase motor rated at 1000w [1kw]. Now for every power interruption or outage, there is a breakdown of the whole system due to nuisance tripping of breakers supplying the single phase of this control module. Part of my recommendation is that we bring in a three phase control module, or a single phase motor of same rating or we find a way to reduce the starting torque of the three phase motor. Actually the pilot project done with a three phase control module is silent throughout its operation. Unfortunately for this one, there is every reason by the concerned parties that would not be the solution.
If going to a single phase frequency converter solution is really necessary, you will need a post ac-dc capacitor that is going to filter out enough of the current fluctuation to fix your nuisance tripping. The issue with then operating a single phase motor (other than that you must use a second three phase motor for starting) is that you will have a secondary current ripple function which is speed dependent introduced by the motor. You'll then need to have a band-pass filter on the DC bus.
You're also going to need a ground up designed motor for that, most likely. If you had enough volume requirement we could provide you a solution here, three phase or single phase motor with a brushed starting motor (or brushless) that would run without nuisance tripping off of a single phase power source. Our controllers are generally integrated into the motor, however a separate capacitor/filter unit would be necessary to really reduce the ripple and eliminate the nuisance tripping. The capacitor bank would just be too large to integrate into a small motor.